Donating last 13 games to charitable causes like Everton
"There was a time just before Christmas when Andy [Carroll] had made a couple of assists and began a couple of games but unfortunately he volleyed a ball and hasn't been an equivalent since" – Bernard Cribbins there, inviting you to insert your own punchline.
"It's refreshing to ascertain Tom Davies and Dominic Calvert-Lewin branching out from the standard fashion stylings of today's footballer. Even more heartening to understand that Davies is channelling none aside from the late, great Vivian Stanshall" – Matt Emerson (and no other Fiver readers with opinions on style).
"What is wrong with The Stone Roses? Lumping them in with lyrical incompetents like Oasis is harsh, to mention the smallest amount . I take it that unless it's 18th century Hungarian ethnic music or something equally esoteric, it's beneath The Fiver. i buy the sensation that weird Uncle Fiver was driven to the tin by his siblings offsprings' delusions of cultural grandeur" – John O'Donnell. agen sbobet online https://www.maxbetsbobet.org
"Very happy to ascertain Mr Dunn getting letter of the day as he's obviously a Toon fan, but Frank Clark didn't boot the ball into the favored End. He either booted it into the Leazes End or the Gallowgate End, or even the favored SIDE. At the time Tyne Tees only had one outside broadcast camera, so if the races were on at Newcastle you bought no footage of any football that weekend!" – Trevor West.
Send your letters to the.boss@theguardian.com. And you'll always tweet The Fiver via @guardian_sport. Today's winner of our prizeless letter o'the day is … Matt Emerson.
The latest Football Weekly Extra podcast is true here and it's a well worth a listen. Meanwhile, tickets also are on sale for subsequent live show in London.
The former England captain Dave Watson features a neurodegenerative disease that was "most likely" brought on by head injuries and repeated heading of the ball during his playing days.
Bury are almost bound to enter liquidation after owner Steve Dale defaulted on the CVA he agreed last summer.
Kilmarnock boss Alex Dyer says any fan found guilty of racially abusing Rangers striker Alfredo Morelos are going to be banned from Rugby Park. "We won't tolerate anything like this," said Dyer.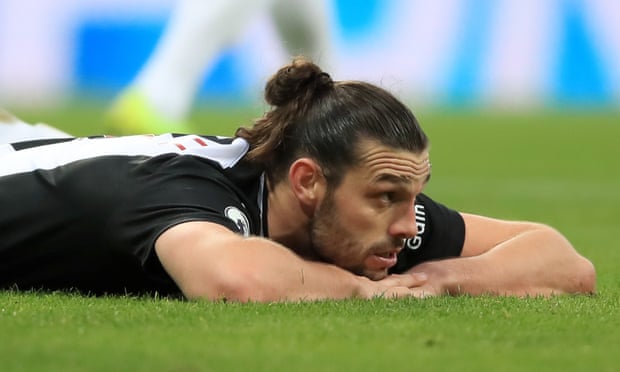 Pelé has dismissed his son's claims that he's depressed and a recluse. "I have good days and bad days. that's normal for people of my age." said the 79-year-old Brazil legend.
Jürgen Klopp had more reason to reveal the whitest teeth in managerial history after learning a record fifth manager of the month gong during a single season.
And Manchester United's Tahith Chong has donned a cardigan, pushed his glasses halfway down his nose and has begun seriously mulling over a suggestion from Inter.
You want a Hakim Ziyech profile from a Dutchman within the know? Here you go then.
Louise Taylor gets her chat on with Melanie Reay, the manager hoping to urge Sunderland Ladies back within the success .
And Nick Ames gets his chat on with RB Leipzig's Emil Forsberg.
Test your knowledge of runaway title winners with this quiz on runaway title winners.
One, two, three, four, five, everybody within the car so, come on, let's ride! Lou Bega never need to 10 but our 10 things to seem out for this weekend certainly does.